Brushing your teeth: the tried and true, always been (and hopefully always will be), annoyingly consistent – yet refreshingly clean – hygiene routine. Most of us have been doing it for as long as we can remember. It's a staple to the daily lives of so many that we often don't think twice about the action. Because it's such a matter of fact – toothbrushing being important – we easily take this daily ritual for granted.
Are you one of those who fall into bed at the end of the day without a good brushing? Or perhaps you skip a morning brush and opt for a mouthwash session in the shower instead? If you do brush morning and night… how long does it take you? 30 seconds? Are you an up, down, back, front, and done person, or do you take your time?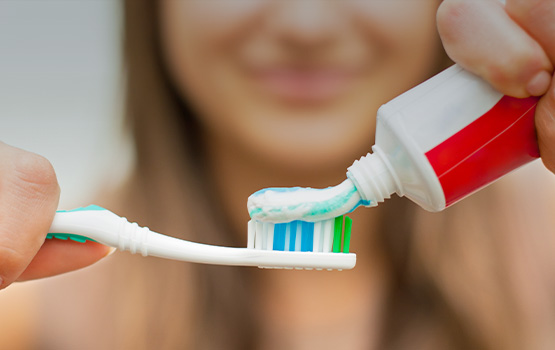 Though you might not see these kinds of details as crucial, there are a lot of do's and don'ts when it comes to brushing your teeth.
The Purpose Of Good Brushing
Though you may not be able to pinpoint when you first learned about the need for regular brushing, it's likely that the importance of brushing your teeth well is not exactly news. There have been countless children's animations, documentaries, and even commercials made to address how brushing your teeth plays a crucial role in your health.
The essentials of why are fairly simple: when we use our mouths to ingest food and drink, particles of such are left behind in our mouths – in our teeth, on our tongues, everywhere. Our mouths are already a hotbed of bacteria and microorganisms because the environment is warm and moist. Adding food particles to the mix is simply adding fuel to the fire. When these bacteria thrive, they produce plaque, which can cause tooth decay and other complications due to the acids it contains.
By brushing your teeth regularly, you clean up the leftover food particles that bacteria feast on as well as remove excess bacteria that could lead to plaque and other oral health complications. In turn, keeping your mouth clean and healthy means that you will be more likely to enjoy the benefits of a full set of teeth. Brushing your teeth consistently prevents the need for painful procedures such as root canals and the pulling of teeth, as well as toothaches and cavities.
Why Get Specific?
So why is it so important to brush for 2 minutes, twice a day? There have been campaigns launched on this rule, doctors will speak to it, and should you start shopping for a tooth-brushing timer, you'll likely find that those which run 2 minutes are first up in results.
This isn't simply a magic rule – if you brush only one corner of your mouth for 2 minutes, you won't find the others to be clean. Brushing for 2 minutes is only effective when you do so thoroughly, and covering as much of the surface area of your teeth as possible is extremely important.
Brushing for 2 minutes encourages concepts that support the above: you'll be more inclined to do a thorough job if you commit to an allotted amount of time. You'll also take the task more seriously when you've committed to it by following through with a set rule. Brushing for two minutes gives cognitive guidance to children and encourages good habits from the start.
These factors are extremely important when you consider the scope of risks that poor dental health creates. Many individuals don't realize how serious the possibility of severe illness is when you have poor oral health. Whether guarding against severe oral tooth pain or potential complications such as diabetes and heart disease, it is very important to maintain your dental hygiene so as to protect your overall health.
How To Do A Great Job At Brushing Your Teeth
To avoid poor oral health and more frequent than normal trips to the dentist, be sure to follow these guidelines when brushing your teeth:
Hold your brush at a 45-degree angle. Be sure to brush along your gums don't scrub – too much pressure can wear away important enamel.
Be sure to get every surface of every tooth, or as close as you can. Get the fronts, backs, tops, gums, insides, outsides… covering as much surface area as possible is essential.
Keep your brushing pattern unique – change it up and not to do the same brushing every time. This way you are more likely to get more spots.
Get the right brush. Having the correct shape, length, and bristle will make your brushing much more effective. If you are unsure, ask your dentist for advice.
Last but not least, don't rush through your brushing! Take your time – at least 2 minutes, maybe 3 – to be sure you've done a thorough job.
Follow the above guidelines, and you may be surprised at just how clean your mouth can be!